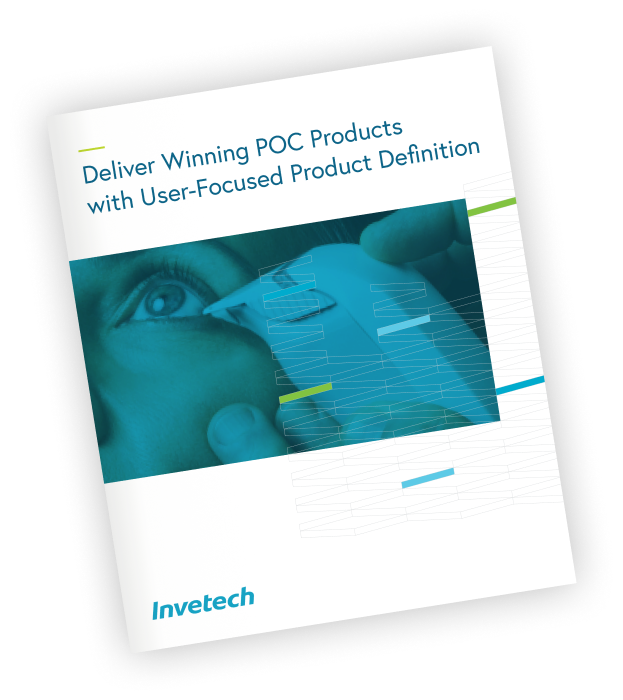 Why POC User Research is Vital, How to Get it Right
To meet your time to market and profitability goals, it pays to minimize redesigns, especially later in development. That's why it's so critical to start with a clear understanding of user requirements—before you jump into product definition.
Get the best practices you need to uncover and address user requirements—and harness those insights to optimize product definition and design.
Read this guide and learn:
Ways to establish an effective definition of usage and user requirements.

Strategies for capitalizing on opportunities for new product innovation.

Tactics for avoiding the need to revisit designs late in development.

How to minimize the risk of having products used incorrectly or inefficiently.
Get the guide and find out how your teams can convert effective user research into an optimized product design.
A track record in diagnostic product development
Invetech blends creativity, commercial know-how and technical acumen to help companies like you bring new POC diagnostic products to market. We've completed over 3,000 design and development projects for companies ranging from innovative startups to top healthcare brands, so we understand what it takes to translate your ideas into successful products. Learn more ›