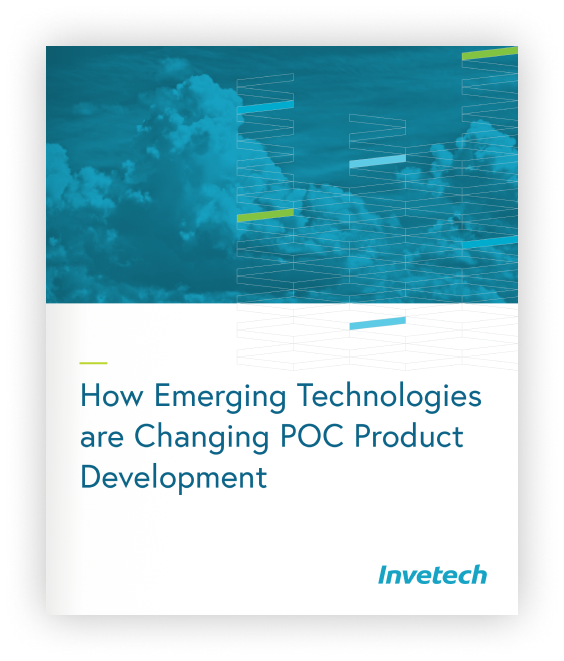 Delivering Profitable POC Platforms: How New Technologies Can Help
Advances in machine learning, cloud services and connected devices now enable POC platform developers to deliver breakthrough capabilities. Are you ready to capitalize?
Find out how new technologies are transforming POC product development. Download to learn:
Critical success factors in the development and deployment of POC platforms.

How adopting cloud solutions can help improve cost efficiency as well as product design, development and deployment.

Specific ways artificial intelligence and machine learning can help POC platforms stand out in the market.
Now is the time to assess how emerging technologies can elevate your POC platform. Check out this resource and find out how to get started.
A track record in diagnostic product development
Invetech blends creativity, commercial know-how and technical acumen to help companies like you bring new POC diagnostic products to market. We've completed over 3,000 design and development projects for companies ranging from innovative startups to top healthcare brands, so we understand what it takes to translate your ideas into successful products. Learn more ›