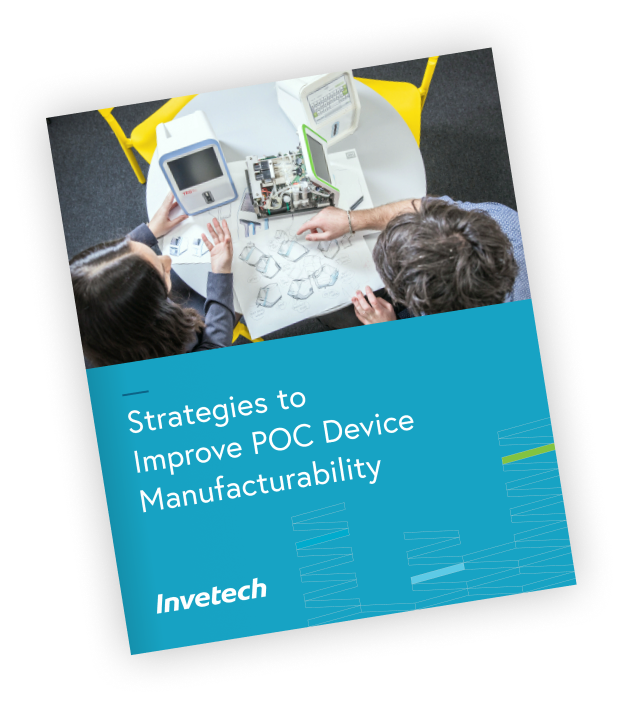 5 Strategies for Improving POC Device Manufacturability
In the Point of Care (POC) platform arena, establishing an effective design is vital. However, to fully capitalize on the platform's market prospects, it's also important to make sure it can be manufactured at scale and in a reliable and affordable fashion.
When you streamline and scale device manufacturing, you'll be better positioned to maximize the platform's long-term profit potential. Download this guide and find out how you can:
Plan for manufacturing in the earliest phases of development.

Employ 3P (Production Preparation Process), a tool for streamlining the assessment of early product concepts.

Design for assembly and manufacturability, helping align design components with the most cost-effective manufacturing process.

Get an early start on sourcing parts and establishing the supply chain.

Refine your processes to improve quality and repeatability.
Download to discover important strategies for establishing the designs that are optimized for manufacturing.
A track record in diagnostic product development
Invetech blends creativity, commercial know-how and technical acumen to help companies like you bring new POC diagnostic products to market. We've completed over 3,000 design and development projects for companies ranging from innovative startups to top healthcare brands, so we understand what it takes to translate your ideas into successful products. Learn more ›