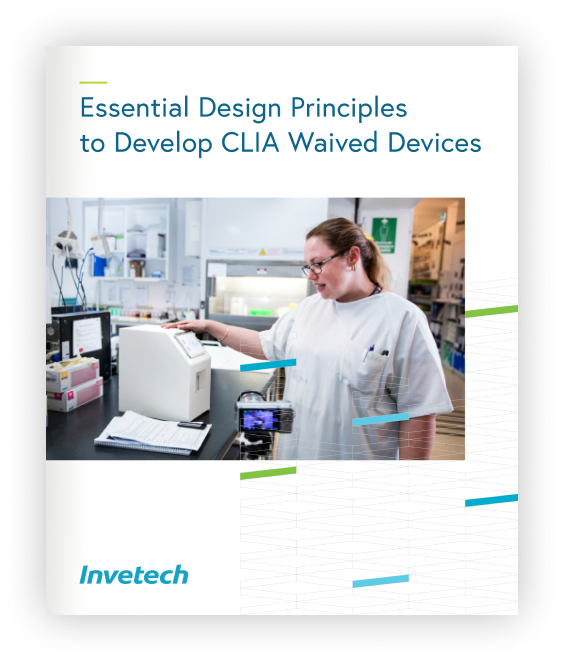 Delivering CLIA

‑

Waived POC Platforms: Keys to Success
To earn a CLIA Waiver, you must make your POC platform easy to use.
Download this guide and get best practices for meeting the FDA's demanding criteria for safety, accuracy and simplicity. Receive insights on these topics:
Why researching the user experience early on is so vital.

Important strategies for incorporating user research into development cycles.

The importance of employing a strong human factors engineering approach to POC design.

How to leverage field research and low-fidelity prototypes to improve design.

Download now to get useful strategies for achieving a CLIA Waiver.
A track record in diagnostic product development
Invetech blends creativity, commercial know-how and technical acumen to help companies like you bring new POC diagnostic products to market. We've completed over 3,000 design and development projects for companies ranging from innovative startups to top healthcare brands, so we understand what it takes to translate your ideas into successful products. Learn more ›